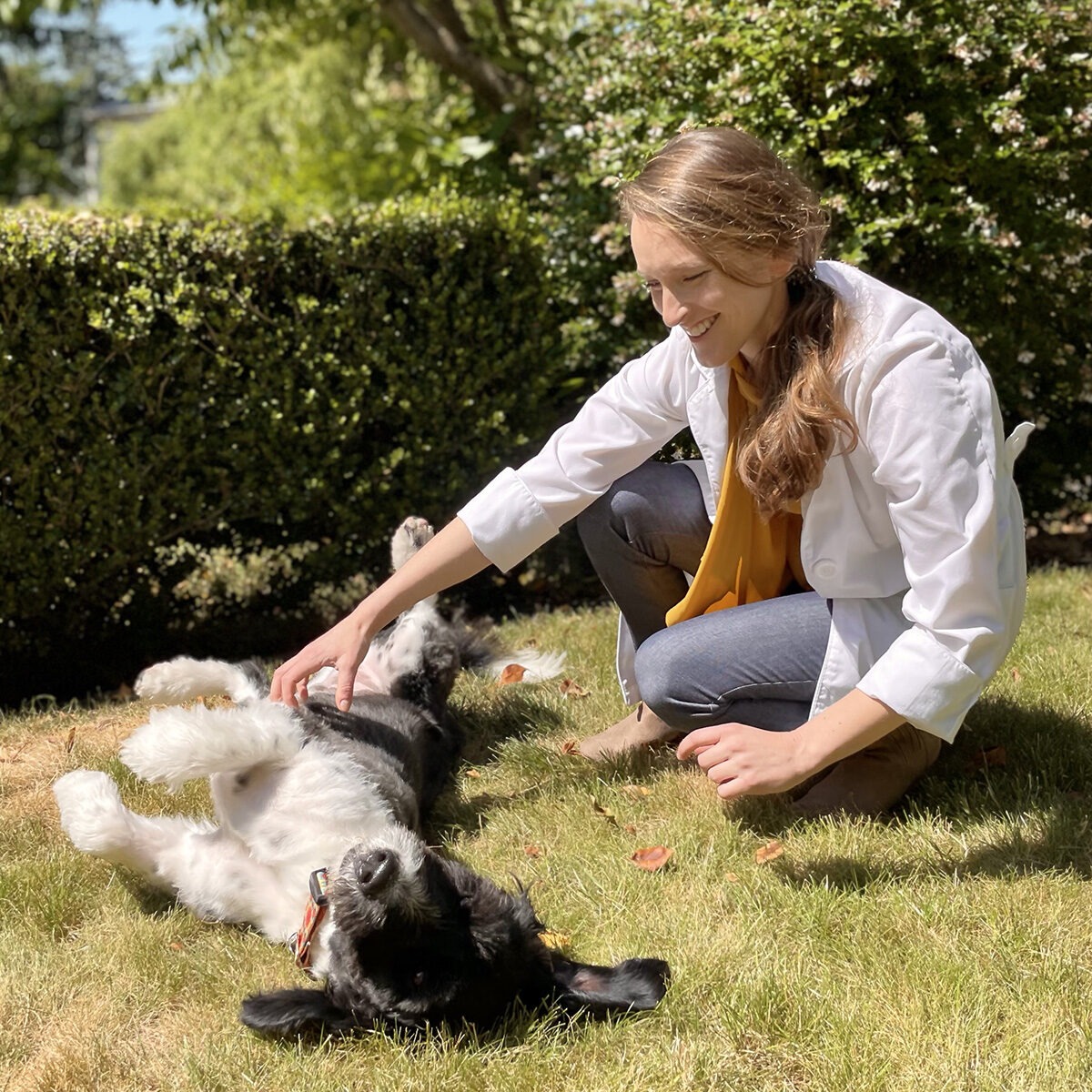 Mission Statement
It is my mission as a veterinarian at Mt. Tabor Veterinary Care to support both the physical and emotional health of my patients at every stage of life. The special bond between humans and their animal companions is such a wonderful gift. Anyone who has known this bond has no doubt experienced a friendship that is unlike any other. For me, each day practicing medicine is an opportunity to give back to these incredible beings who have given me so much.
Bio Statement
My goal as a clinician is to practice medicine with compassion and dignity, treating each of my patients as if they were part of my own family. I believe that much of my own personal success as a vet is thanks to my ability to empathize with my patients and clients. Understanding the technical nature of illness will always be critical and should not be discounted. But illness is not something out there in a textbook—rather it is happening to individual patients, each with their own unique circumstances. My goal is to formulate a treatment plan that considers each patient's and client's hopes, fears, and goals.
Education
Doctor of Veterinary Medicine – University of California, Davis 2020
Masters of Public Diplomacy - University of Southern California 2010
Bachelor of Arts in International Relations – University of Southern California 2009
Professional
Professional Current member of the following veterinary organizations:
American Veterinary Medical Association
Oregon Veterinary Medical Association
Portland Veterinary Medical Association
American Association of Feline Practitioners
Professional interests pain management, dentistry, dermatology and nutrition.
The Loves of My Life
My husband, David, and our Basset Hound mix Banjo are the loves of my life. My love for hounds was sparked by my first dog, Daphne. We honor her spirit daily with sniffing walks through the woods, seeking out breathtaking vistas in the Pacific Northwest and beyond, and enjoying a cozy campfire whenever we can.
Passions and Hobbies
When not in the clinic, you can find me digging in the garden, scouring antique stores for the perfect lamp, or traveling up and down the west coast to visit family. David and I are avid campers, hikers, and tasty food seekers. I also won't turn down a rainy day curled up on the sofa with Banjo by my side.