Quality of life is the way that we measure and consider life in terms of joy and meaning rather than time. It's about knowing what a good day looks like and what makes life worth living.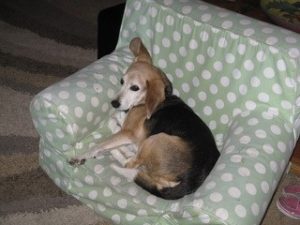 This can be difficult for pet owners but the key lies in presence. We recommend making a list of the things that your pet enjoys and reviewing it periodically. Though change doesn't always mean decline, it's important to be aware of changes when they start to occur so they can be addressed if needed or desired.
It's also important to understand what things do not bring joy to your pet. Are there specific things that cause anxiety, bring discomfort, or create fear. It's always important to reduce these negative factors whenever possible, and it's especially important to consider as you approach the end of life and letting go with love.
There are quality of life scales and models that have been developed to help people evaluate where their pets are. You may find these helpful in assessing your pet. They are not designed to give you all the answers, but they will give you a place to start.
Quality of life assessments - whether formal or informal - allow us to monitor our pets, to maintain joy and happiness as much as possible, to minimize discomfort, and to avoid suffering.